Truffle hunts during the truffle month October 14 to November 20

During the truffle month, it is possible to participate in truffle hunts mostly during the weekends, but it can also be arranged at other times. If you want to participate in a truffle hunt together with other participants, click here and register on our booking site at Destination Gotland. If you want to participate in your own hunt where you choose your company, see below Individual truffle hunts. During the truffle festival, we have collected several different opportunities to participate in truffle hunting. See below and follow the link to Destination Gotland for more information and booking.
Sunday November 20 2022
In connection with the truffle festival weekend, on Sunday truffle hunts are organized in various places on the island. Price SEK 550/person. Registration is done here. Its in Swedish though: Destination Gotland.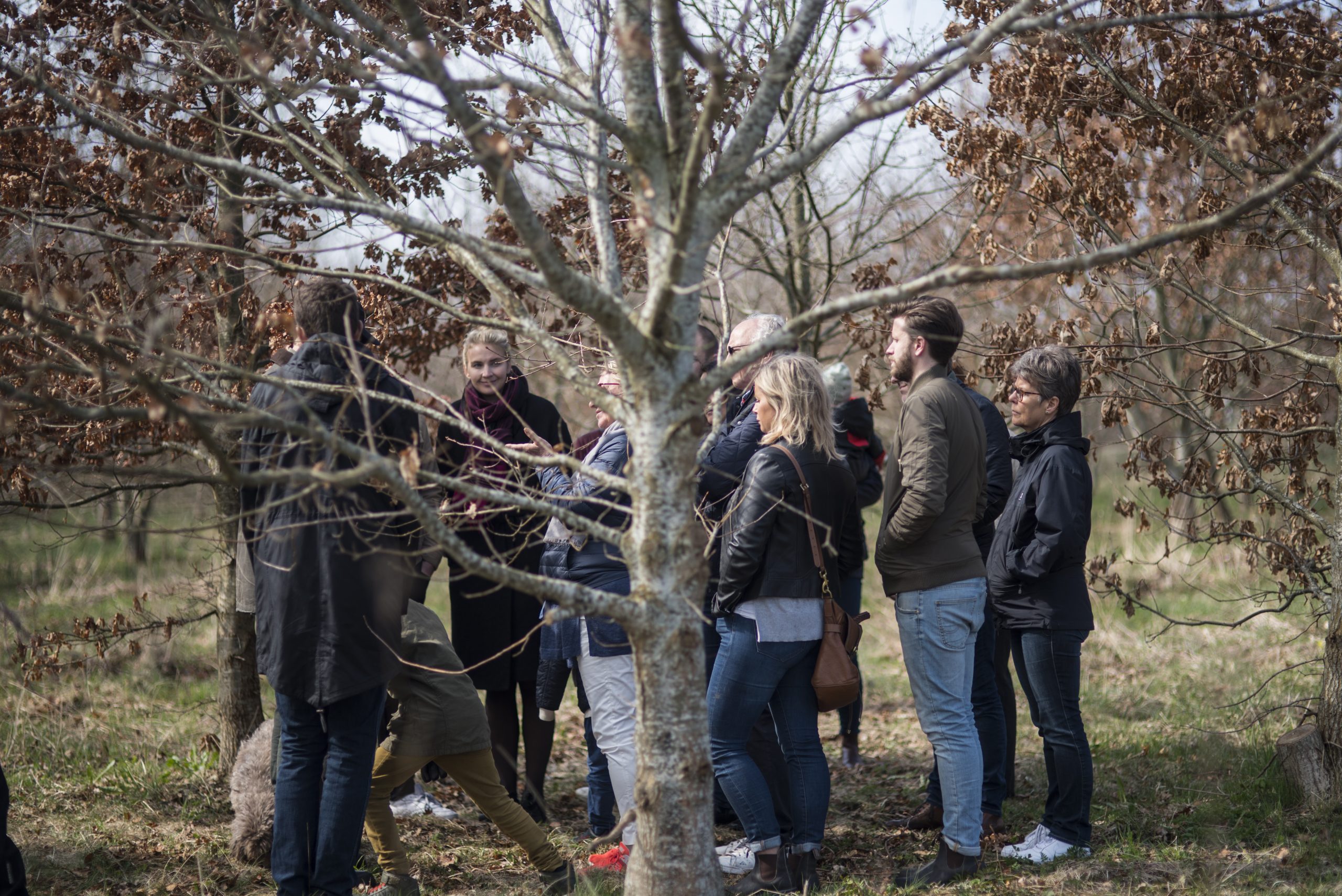 Individual truffle hunts during Truffle Month in autumn 2022
You and only your own party meet up with a guide and truffle hunters to accompany them and their dogs into the truffle fields. During the hunt, the guide is happy to tell you facts about the truffle and also how the dogs work. The dogs work on a leash so you can easily follow the dog's work and see when it gets the scent of truffles in its nose. When the dog marks, you get to help dig up the truffle and perhaps feel the aroma even before you have it in your hand. Coffee is included with something truffle-inspired.
Own car is needed and clothes according to the weather.
Unfortunately, the own dog cannot come along.
At this you choose your company up to a maximum of 20 people. Price SEK 4,900. Do you want to book this hunt? click here to register at Destination Gotland.